Tracking Raindrops: Basic Science for Understanding Global Change Impacts on Fresh Water
McDonnell Douglas Engineering Auditorium (MDEA)
Environmental Engineering Seminar Series
Basic Science for Understanding Global Change Impacts on Fresh Water
Presented By: Jeff McDonnell, PhD.
Professor and Associate Director of the Global Institute for Water Security at the University of Saskatchewan (Canada).
Abstract:
Where does water go when it rains? How old is the water in the stream? Where do trees get their water? These basic questions underpin many of the most pressing and challenging questions of how global change will affect fresh water supplies. This talk outlines some of the issues faced by the world's freshwater resources and then outlines new research that tracks individual rainstorms using stable isotopes. These fingerprints of the water molecule offer new insights into the main processes governing water cycling in watersheds and how these processes portend change in water availability, supply, quality and resulting ecosystem services. Findings from diverse landscapes from the Southeast USA to Pacific Northwest, California, Mexico, New Zealand and Western Canada are featured.
Bio:
Jeffrey J. M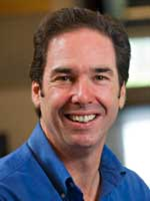 cDonnell is Professor and Associate Director of the Global Institute for Water Security at the University of Saskatchewan (Canada). He is also the 6
th
Century Chair of Hydrology at the University of Aberdeen (UK), Honorary Professor of Hydrology at the Nanjing Hydraulic Research Institute (China) and University Distinguished Professor of Hydrology (adjunct) at Oregon State University (USA). His research focuses on new ways to measure, understand and model streamflow generation processes. Jeff has co-authored ~200 articles on watershed hydrology and co-edited the Elsevier textbook "Isotope Tracers in Catchment Hydrology". He has served as the Senior Advisory Editor of the "Encyclopedia of Hydrological Sciences", published by John Wiley and Sons and was Editor-in-Chief of the IAHS Book Series "Benchmark Papers in Hydrology".  Jeff is a 2014 Fellow of the Geological Society of America, a Fellow of the American Geophysical Union and a Lifelong Fellow of the International Water Academy. He was awarded the Dalton Medal from the European Geophysical Union, the Birdsall-Dreiss Distinguished Lecturer Award from the Geological Society of America, the Gordon Warwick Award from the British Geomorphological Research Group, the Nystrom Award from the Association of American Geographers and a D.Sc. from the University of Canterbury. Jeff served as the 2013 Keohane Visiting Distinguished Professor at Duke University and University of North Carolina, Chapel Hill.